GENEVA – If you've ever passed by Island Park in Geneva over Labor Day weekend and been entertained by storytellers, banjo pickers or guitarists singing folk songs or people performing folk dances , it was because of Juel Ulven's vision.
For most of its 46 years, the Fox Valley Folk Festival has been held at Island Park, a humble beginning that has blossomed into two day-long events on the island's 13 acres.
A resident of North Aurora, Ulven died Aug. 19 at age 75 of mantle cell lymphoma, a type of cancer caused by exposure to Agent Orange during the Vietnam War.
"Juel was a very inclusive person. He loved sharing his love of music with anyone and everyone who wanted to listen to it," said Joann Murdock of St. Charles. "He really had a passion for traditional and folk music from the early 1960s and 1970s when he was in the Navy and traveling around the world."
Folk music is a kind of non-commercial music that talks about the ordinary person's feelings, opinions and experiences towards the world, she said.
"It's not usually an educated type of music", said Murdock – although the late Pete Seeger and Alan Lomax were educated and trained musicians, "they were fascinated by this type of music".
"They were country people who had none of that great training," Murdoch said. "And they were making such amazing music. … Folk music really means something to people. These are struggles with the union or unfair work situations. It can be a love song or a dance song or about a farmer.
After moving to the Chicago area to pursue a career as a Bell Labs engineer, Ulven founded the Fox Valley Folklore Society in 1975 to support and perpetuate folk music.
The festival was an extension of that passion – providing a venue to perform and bringing those performances to the public.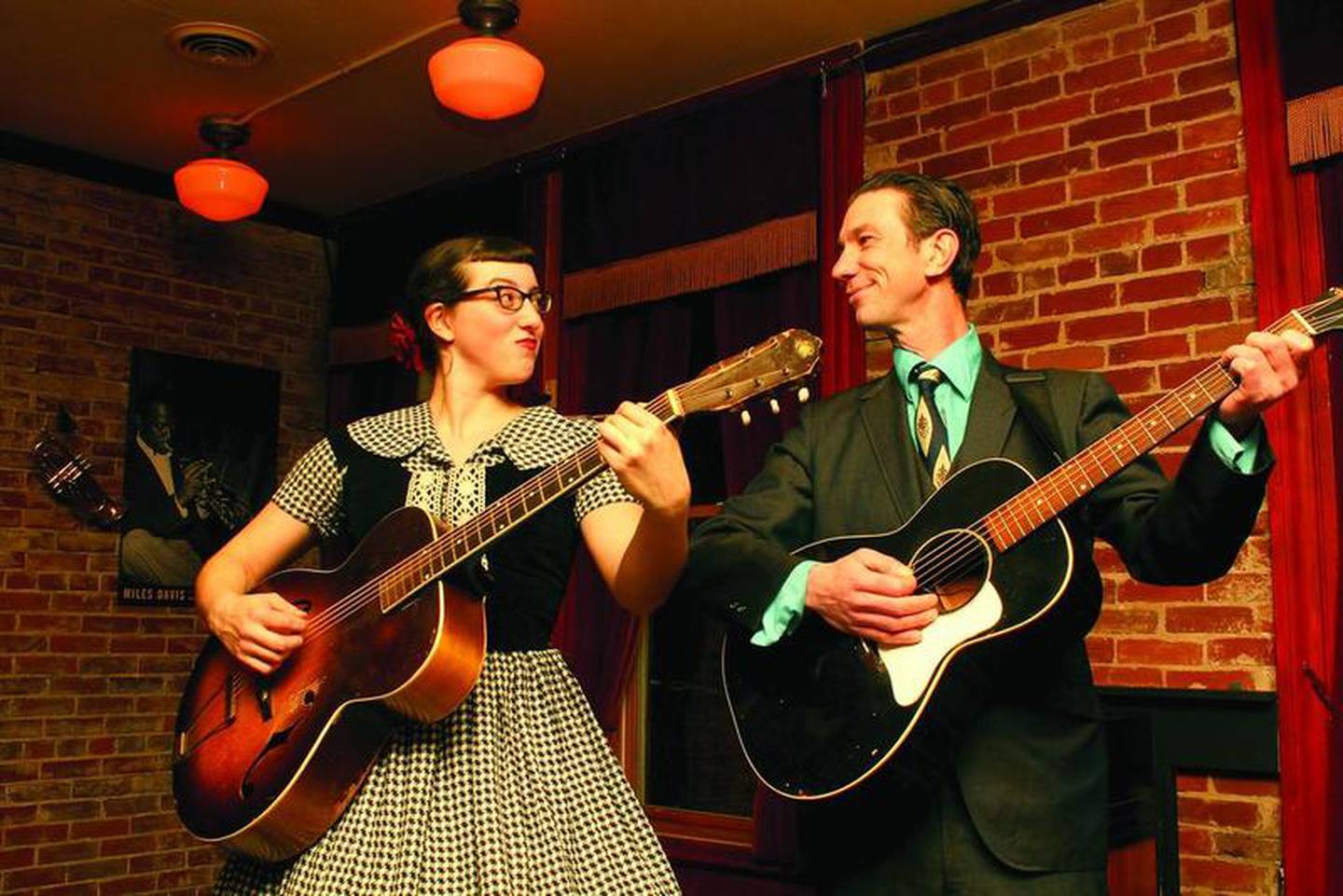 The very first in 1977 was in Aurora and Murdock and her husband Lee Murdock walked by and were completely taken.
"We decided to live in Fox Valley and be part of it," Murdock said.
With input and organization from the Murdocks and Phil Cooper – Cooper and Lee Murdock are also artists – the second festival was moved to Island Park.
"It was a very small festival that first year, but every year it was a bit of a bit," Murdock said. "It was because of Juel's love for music and his love for everyone he included in the folk music organization."
Other folk organizations in Lake County and Downers Grove and other areas participated. Then, in the late 1980s, storytelling became part of the festival, she said.
And then about 10 years later, a bike path was made on the island along the river and all of a sudden all these people walking around on a holiday weekend were captivated by the performance.
"We were just amazed and overwhelmed," Murdock said. "There were no gates around the festival. … They came and stayed. And we started getting bigger tents and banners and things to invite people over.
At that time, there was only one main stage. Now, there are multiple stages all happening at the same time.
"We were trying to be open to everyone," Murdock said.
Juel had a vision to share music with people who had never heard it before. And since Island Park is public, they couldn't install entrance gates anyway.
Instead, they set up welcome booths at both ends and asked for donations. It began to require the work of 150 volunteers to run the festival – from setting up the tents to wiring them for electricity to dismantling them at the end.
"We had a suggested donation amount. Some people gave that amount or they gave what they could – $3 or $5. Some would throw $100 into the pot. And it still is. »
This year's festival will take place in Hinsdale, but will work to return to Geneva next year, Murdock said.
"We were getting ready (for Geneva) but when Juel started getting sick it was so hard to find out all the contacts he had," Murdock said.
The challenge will be to keep the memory and spirit of Ulven alive.
"No one will be able to replicate Juel's work and knowledge. No human being can do what Juel did," Murdock said. "We will continue as an organization. … We will carry the torch.
This year's festival in Hinsdale will take place September 4-5, live and streamed online. The timetable is available at fox-valley-folklore-society.